Premise: In this sketch show, the Australian trio Aunty Donna weaves together various comedic situations that loosely tell a cohesive story. The sketches/scenes mostly take place in and around a modest house.
The show attracted guest appearances from comedians such as Kristen Schaal, Paul F. Tompkins and Weird Al Yankovic. American comedians Scott Aukerman and Ed Helms appear in the show and executive produced.
Netflix descriptors: "Offbeat," "absurd" and "raunchy"

How it starts: A drumbeat plays over an establishing shot of a house. Cutting to inside the house, the three members of Aunty Donna sing about how "everything's a drum," while the drumbeat picks up. They start hitting various objects in the house, which make different drum sounds. The chosen objects become more and more absurd.
Runtime: Six episodes of roughly 20 minutes.
Bonus: Here's a full sketch, which stars an executive producer for the show, Ed Helms.
"The Liberator" (Netflix Original)
Premise: In this animated story based on real events from World War II, a U.S. Army infantry team with disparate demographic backgrounds fights together through Europe over 500 days. The series centers around a captain who sustains a battle injury but returns to the battle campaign to lead his men.
The team fights in many of the most horrific battles during the war and ultimately liberates a concentration camp.
The show uses a new kind of animation that combines CGI with live-action performances.
Setting: Europe during World War II
Netflix descriptors: "Inspiring" and "gritty"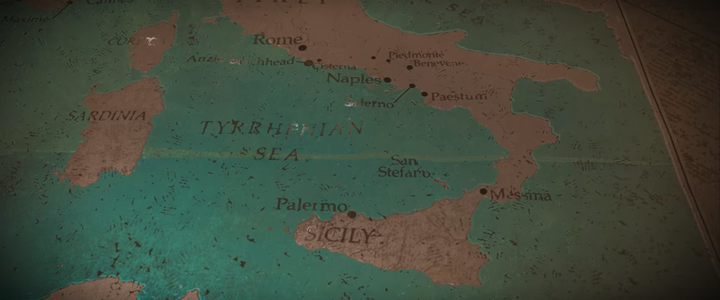 How it starts: The camera moves toward a stylized map of Europe, with an increasing focus on south Italy as an establishing shot for where the action will take place. A narrator explains the basic premise ― that on July 10, 1943 a unit from different walks of life landed in Sicily and began a 500-day trek through Nazi-occupied Europe.
Runtime: Four episodes of roughly 50 minutes
Bonus: Here's an alternate trailer that shows off different parts of the story and animation.
Shows from earlier in the month:
"Chappelle's Show" (Seasons 1-3)
Premise: In this sketch comedy show from the mid-2000s, Dave Chappelle satirized American culture and politics. The show would often tackle weighty topics such as American racism and social inequality, but with a comedic sensibility that captured the zeitgeist. Beyond the satire, Chappelle would also do impressions that arguably became synonymous with the country's interpretation of the person, such as with his impressions of the musicians Lil Jon, Rick James and Prince.
"Chappelle's Show" earned three Emmy nominations in 2004, but now looms as one of the most influential and memorable programs of the 2000s.
This was a surprise addition from Netflix, as the service didn't announce that the show was joining its library in its initial scheduling plans. Netflix has bought five stand-up specials from Chappelle since 2017. Netflix also released a video on YouTube of his set about the aftermath of the police killing of George Floyd.
Netflix descriptors: "Raunchy" and "irreverent"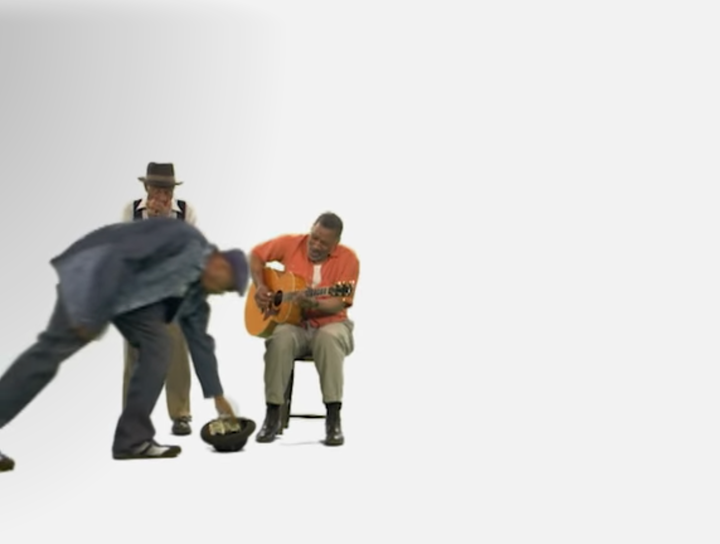 How it starts: A musician on guitar and a musician with a harmonica play an intro song with lyrics that are just the name of the show said over and over again. Dave Chappelle ambles up to the duo and drops some money into a hat on the ground in front of them. He turns to the camera and sings a sort of "woo" wail along with the blues music, but continues walking offscreen. The guitar player looks up and says, "Let's start the show."
Runtime: 27 episodes of roughly 25 minutes
Bonus: Comedy Central put together a video of campaign-themed clips from the show, which feels particularly relevant with the presidential election.
Trailers for a couple more shows Netflix added in November:
"Dawson's Creek" (Seasons 1-6)
"Leah Remini: Scientology and the Aftermath" (Seasons 1-3)
All the shows that have joined Netflix this month so far:
"60 Days In" (Season 5)

"Chappelle's Show" (Seasons 1-3)

"Dawson's Creek" (Seasons 1-6)

"Forged in Fire" (Season 6)

"Leah Remini: Scientology and the Aftermath" (Seasons 1-3)

"M'entends-tu? / Can You Hear Me?" (Season 2, Netflix Original)

"The Garfield Show" (Season 3)
"Undercover" (Season 2, Netflix Original)
"Dash & Lily" (Netflix Original)
"Aunty Donna's Big Ol' House of Fun" (Netflix Comedy Special)
"Nasce uma Rainha / A Queen Is Born" (Netflix Original)
"The Liberator" (Netflix Original)
"American Horror Story: 1984"
"The Minions of Midas" (Netflix Original)