Premise: This docuseries, hosted by science reporter Latif Nasser, makes connections between seemingly disparate parts of the world. The series has a "Bill Nye"-for-adults vibe, as it takes a quirky approach to answering scientific questions (most of which you didn't even know you had) about everyday things, like Google searches.
Nasser is the director of research for the popular audio program "Radiolab," which similarly tackles stories in this offbeat, yet informative manner.
Setting: Reports from locations across the globe
Netflix descriptors: "Witty" and "investigative"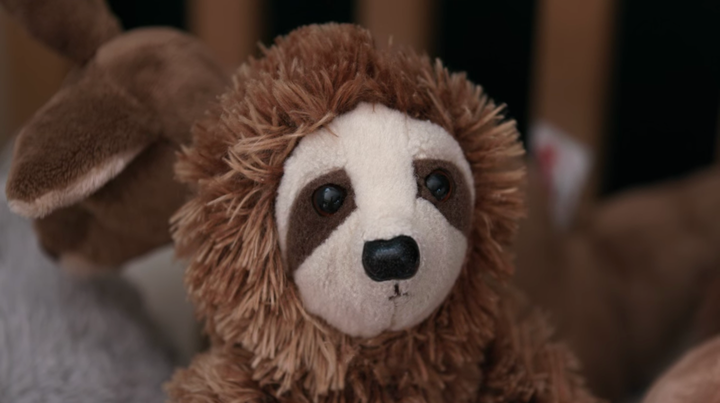 How it starts: The camera holds a close-up shot of a stuffed animal. Nasser and his son talk off-screen about monkeys. The show pivots between establishing shots of other stuffed animals in the room, including a stuffed animal mobile. Then, there's a close-up of Nasser wearing a banana print shirt while sitting in a chair with his 2-year-old. The story pivots to Nasser as he narrates about how after he puts his child to bed, he watches his son on a camera monitor out of curiosity.
Runtime: Six episodes lasting roughly 40 minutes each
Bonus: Host Nasser did a Ted Talk about a wrestler/doctor who popularized the concept of pain relief.
"Immigration Nation" (Netflix Documentary)
Premise: This docuseries focuses on U.S. Immigration and Customs Enforcement during the Trump presidency. The filmmakers, Christina Clusiau and Shaul Schwarz, got behind-the-scenes access to ICE operations. The cameras follow ICE on raids, meetings and jailing procedures.
This series tells the human stories of the immigrants living in fear of deportation. It aims to explain the new systemic process of fear running through the country via ICE and how that's affecting immigrants trying to settle in the United States.
Setting: ICE operations across the United States
Netflix descriptors: "Investigative" and "emotional"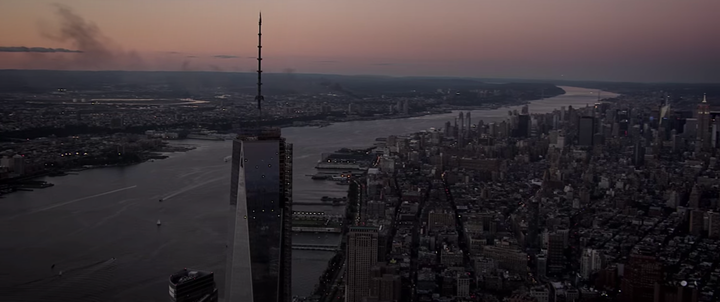 How it starts: An overhead establishing shot of lower Manhattan against the backdrop of a colorfully orange sky. A voiceover says in Spanish, with subtitles, "Raids in sanctuary cities have shot up across the country. Fear is rising among immigrants, even in a city like New York."
Runtime: Six episodes lasting roughly 60 minutes each
Bonus: Clusiau and Schwarz did an interview with Build in 2017 about their documentary "Trophy," which focused on trophy hunting. Watch part of that interview below:
All the shows that have joined Netflix this month:
Aug. 1
"Iron Man: Armored Adventures" (Seasons 1-2)
"My Perfect Landing" (Season 1)
"Nagi-Asu: A Lull in the Sea" (Season 1)
"Operation Ouch!" (Season 1)
"The Next Step" (Season 6)
"Toradora!" (Season 1)
"Transformers: Rescue Bots Academy" (Season 2)
"Connected" (Netflix Documentary)
"Immigration Nation" (Netflix Documentary)
Aug. 4
"Mundo Mistério / Mystery Lab" (Netflix Original)
"World's Most Wanted" (Netflix Documentary)
"The Rain" (Season 3, Netflix Original)
"The Seven Deadly Sins: Imperial Wrath of The Gods" (Netflix Anime)
"Alta Mar / High Seas" (Season 3, Netflix Original)
″¡Nailed It! México" (Season 2, Netflix Original)
"Selling Sunset" (Season 3, Netflix Original)
"Sing On! Germany" (Netflix Original)
"Tiny Creatures" (Netflix Original)
");
if ( "replace" === "insertBefore" || "replace" === "replace" ) else
$yahooDiv.insertAfter(".js-bottom-most-shared .card.recirc__item:eq(1)");
window.__yahooFlurry.ready("50b9b9b4-1f4f-4c41-94e8-dc7e6dd30814");
});

");
if ( "replace" === "insertBefore" || "replace" === "replace" )
$yahooDiv.insertBefore(".js-bottom-trending .card.recirc__item:eq(1)");
if ( "replace" === "replace" )
else
window.__yahooFlurry.ready("2e63d6ca-115c-4d45-8b46-bdb10c4f0a97");
});